Part no.: 99 3443 100 05
M12 Square male panel mount connector, Contacts: 5, unshielded, single wires, IP69k, IP68, IP67, UL, Square
M12-A, series 763, Automation Technology - Sensors and Actuators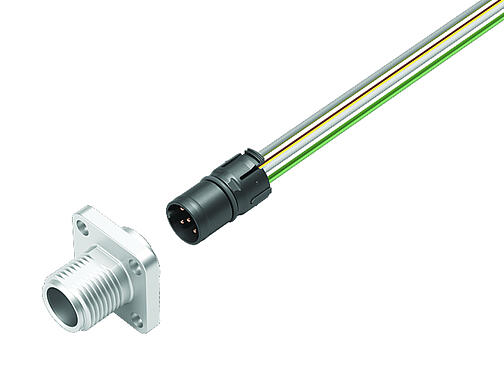 Security notices
The connector must not be plugged or unplugged under load. Non-observance and improper use can result in personal injury.
The connectors have been developed for applications in plant engineering, control and electrical equipment construction. The user is responsible for checking whether the connectors can also be used in other areas of application.
The protection class specification applies on condition that the four mounting holes are made as blind holes.
The user must take suitable safety precautions to ensure that the connector cannot be accidentally disconnected.